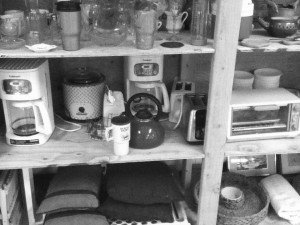 The Rochester Free Store, a collaboration between Saint Joe's and the South Wedge Mission, is a place for people to meet their needs in clothing, household items, small appliances, electronics and more, all at no cost.
Donations are accepted Wednesdays between 10:30am and Noon, and 4:30pm to 6pm.
The store is open for people to "shop" the third Saturday of every month, from 3:30pm to 5pm.  If you have any other questions feel free to contact Jasmin Reggler at (585) 353-9882.
Facebook Link: https://www.facebook.com/RochesterFreeStore